WORK WITH US
Meet Our People
At Foyle Food Group we have a diverse mix of jobs and people and there's a place for everyone.
Discover more about some of the people that work at Foyle and what makes them tick.
SALES EXECUTIVE
William Wilson
I joined the Foyle Food Group in July 2019 as part of the graduate programme. My typical day involves direct sales to customers, customer visits to develop new business and building on existing customer relationships. I enjoy working with a range of different customers to meet their demands and increase overall customer satisfaction. I really enjoy working in a fast paced environment within an ambitious company like Foyle Food Group, everyday is different.
GROUP QUALITY AND PRESENTATION CO-ORDINATOR
Stephen McCormick
I joined the Foyle Food Group technical department in 2009. I have had various roles throughout the business, my current role is within Group Quality looking after all specifications across the group. I travel around the sites and liase directly with key account customers on all things quality related. The diversity of my role means that no 2 days are the same and the opportunities to build new relationships daily is the most fulfilling part of my job. The Foyle Food Group are always providing support and guidance helping me develop daily.
SALES SUPPORT MANAGER
Rory O'Brien
I joined the Foyle Food Group as a Sales Support Administrator, however I now manage the Supply Chain team. On a day to day basis I oversee the FFG supply chain team, processing customer orders and liaising with our hauliers and Group Planners ensuring the smooth running of our customers supply chain. I really enjoy managing a team and providing excellent customer service.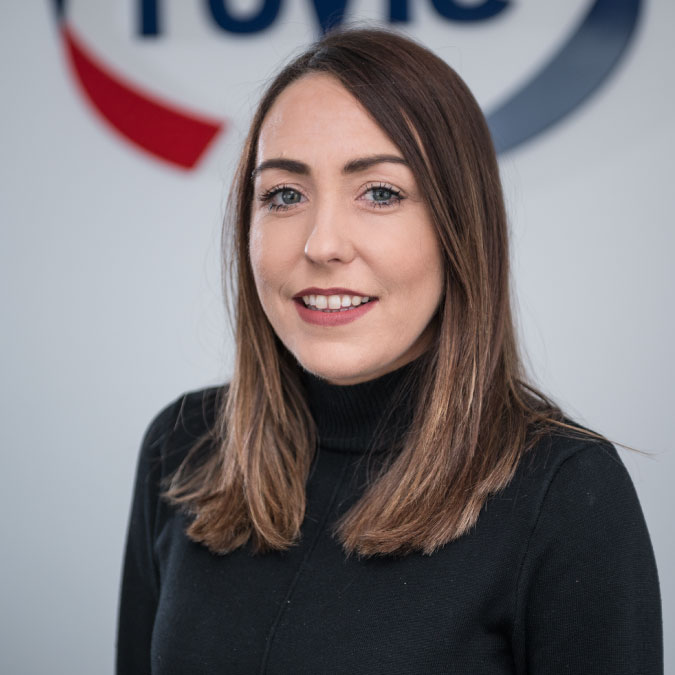 COMMERCIAL MANAGER
Nicola Wilson
I joined the Foyle Food Group commercial team in 2017. My role involves managing a number of retail and foodservice customers accounts, developing relationships with customers, creating plans for business growth and developing pricing structures. I enjoy the fast paced nature of my role, meeting new people and travelling to new and exciting places around the world. Foyle Food Group are continually investing in my personal development as a Commercial Manager.
Careers At Foyle
Join our team
We are one of the largest red meat processors in the UK with over 1,350 employees on sites in both Northern Ireland, England and the Republic of Ireland. We have employment opportunities across a wide spectrum of careers.